Child Custody Lawyer in San Diego
San Diego Child Custody Attorney - Advocating for the Best Interests of Children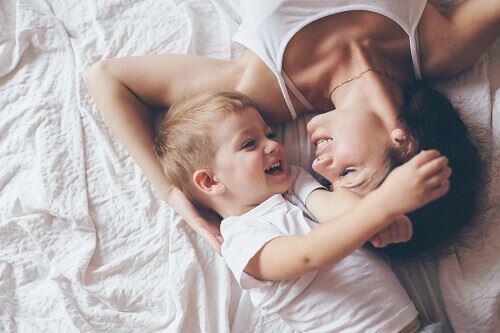 California has a policy of ensuring that each parent has frequent and continuing contact with minor children. This mandate is vague, which makes custody and visitation issues extremely nuanced.
When you need an experienced and compassionate child custody attorney in San Diego, call Embry Family Law P.C. We provide effective legal representation with a client-focused approach.
Let our San Diego child custody lawyer explain the law and the legal process as it applies to your unique situation. Call now to get started with a consultation.
If you are dealing with a custody dispute, contact us now to speak with a San Diego child custody attorney.
Custody in California
Courts in California use the best interest of the child as the standard when determining how parenting time should be shared between parents. Some of the factors involved in determining the best interest of the child include:
Each parents ability to provide a loving and stable home
The child's safety
Any special needs the child may have
The physical and mental health of both parents
Keeping the child's routine consistent
In some cases, one parent may have primary custody while the other has visitation once or twice during the week. In other situations, parenting time is shared equally.
Legal Custody vs. Physical Custody
There are two types of custody that are considered: physical custody and legal custody. Physical custody refers to where the child will live and spend time. Legal custody refers to who has the right to make major decisions for the child.
Legal custody allows parents to make decisions regarding:
Education and childcare
Medical care
Religious activities
Travel
Summer camp
Vacations
Sports and extracurricular activities
Physical and legal custody can either be shared jointly – with both parents making the decisions – or held solely by one parent. When parents are unable to come to an agreement, the judge will base custody decisions on what he or she believes is in the child's best interests.
Sole vs. Joint Custody
Sole legal custody is when one parent is responsible for making all major decisions regarding their child's upbringing – this includes decisions about education, religion, and health care. Sole physical custody is when a child lives with one parent. This doesn't mean that the other parent doesn't get to see their child, instead it means that they need visitation rights to see their child.
Joint legal custody is when both parents are responsible for making decisions about their child's upbringing. Joint physical custody means that both parents share physical possession of the child, which allows both parents to have maximum involvement in their child's life.
Build Your Case With Help From Our San Diego Child Custody Lawyers
Navigating a custody case can be challenging, and it is important to work with a San Diego child custody attorney who is skilled in this area and knowledgeable of California custody law. Our San Diego child custody lawyer at Embry Family Law P.C. has extensive experience negotiating and litigating child custody and visitation issues. We will provide an honest assessment of your case, tell you what you need to hear, and explain what is likely to happen in your situation. We help clients look past the difficulty of the present and see the future.
Please contact our child custody lawyer in San Diego at (619) 485-6476 for a consultation.
The Embry Family Law P.C. Team
Ben E. Embry

Founding Attorney

Kaylin Masis

Associate Attorney

Nicholas Montano

Legal Assistant