San Diego Family Law Attorney
San Diego Family Law Lawyers - Providing Strategic Planning to Achieve Your Goals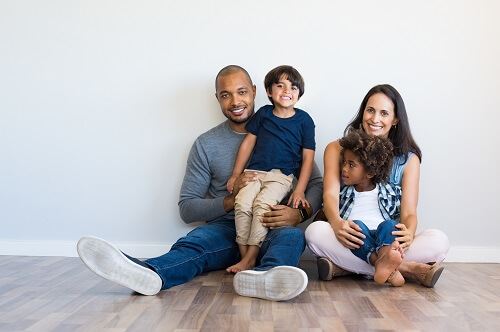 Family law in San Diego, CA is a complex area of the law that covers a broad range of legal issues. In addition, divorce and family law cases are emotionally charged and may be contentious. At Embry Family Law P.C., our San Diego family law attorney, Ben Embry, is well-versed in this area of practice and has dedicated his career to it. Ben is adept at negotiating and representing clients in court.
What is the difference between a family law attorney and a divorce attorney?
The difference between a family law attorney and a divorce attorney starts with knowing a divorce is subcomponent of practicing family law. A divorce lawyer is actually a family law lawyer who practices divorce matters. Many San Diego attorneys practice family handle represent divorce cases and divorce proceedings are typically the main subcomponent of a family law attorney.
We're ready to help you navigate your complex family law case. Call now to get started on an initial consultation with our lawyers practicing family law serving San Diego, CA.
Call (619) 485-6476 today or contact us online for an appointment with our San Diego family law lawyer.
Comprehensive Family Law Lawyers Serving San Diego
Every case is unique. At Embry Family Law P.C., our San Diego family law lawyer begins by identifying your specific goals and expectations. Whether you are going through a divorce, involved in a custody dispute, or crafting a premarital agreement, our family lawyers serving San Diego with legal representation customized to your needs, along with a level of personalized service that will exceed your expectations.
Our San Diego based lawyers handles all types of family law cases, including:
At Embry Family Law P.C., we never over-promise or under-deliver. Our team of San Diego family law lawyers provides an honest assessment of your case and takes the time to explain what you can expect from the outset. We never promise results that are unattainable, and we always tell you what you need to know, even if it is difficult to hear. Family law cases are often extremely emotional, frustrating, and overwhelming in the moment. We strive to help you see past today's challenges to the future.
Advantages of Retaining a Family Lawyer From Our Family Law Firm in San Diego
Our family law attorney in San Diego is a Certified Family Law Specialist (CFLS) by The State Bar of California Board of Legal Specialization. In order to achieve recognition as a CFLS, the lawyer must demonstrate education and experience in this area of law, pass an exam, provide references, and participate in continuing legal education in family law. Ben is extremely passionate about family law and is eager to help you navigate your case.
Contact us online or call (619) 485-6476 for a consultation over the phone or in person with our San Diego family lawyer.
The Embry Family Law P.C. Team
Ben E. Embry

Founding Attorney

Kaylin Masis

Associate Attorney

Nicholas Montano

Legal Assistant