San Diego Relocation Attorney
Finding Solutions for Life's Changing Needs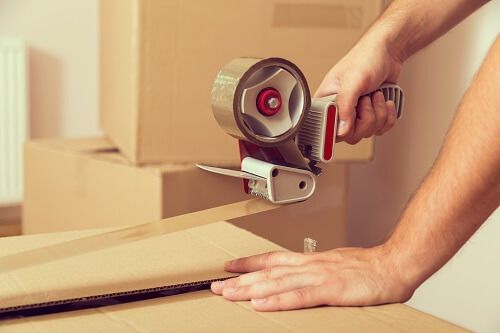 Custody orders often contain restrictions that prevent parents from moving out of their county of residence. While you certainly have the right to move, a judge may transfer custody to better serve the child's best interests. When a parent wants to move, they will have to obtain a new court order.
If you are considering a relocation or want to prevent the other parent of your child from relocating, consult with the team at Embry Family Law P.C. Our San Diego relocation attorney is a Certified Family Law Specialist by The State Bar of California Board of Legal Specialization. Our firm is ready to advocate effectively on your behalf.
Contact us online or call (619) 485-6476 for a consultation.
Providing Notice of Relocation
Custodial parents have the right to move as long as the move won't negatively affect the child's best interests. California law requires the parent planning to move to provide written notice of the plan at least 45 days before the proposed move. If the other parent opposes the relocation, a hearing will be scheduled.
The Relocation Hearing
Relocation cases are among the most difficult decisions that must be made in the family court system. Judges understand the impact that separation can have on the relationship between children and parents. It is possible to move without losing custody of your child. In fact, judges usually only make a change in custody when the move would be detrimental to a child.
Judges may consider factors such as the:
Distance of the move
Need for stability and continuity
Child's physical and emotional health
Relationship of the child with each parent
Relationship between the parents
Extended family relationships
Harm that may be caused by the relocation
These cases can be difficult to win, particularly when the person seeking approval for relocation is unrepresented. Due to the complexities of this area of law and the many factors that influence adjusting custody orders to accommodate a relocation, it is important to have experienced legal representation. Our relocation attorney in San Diego has extensive experience representing clients in move-away cases.
Please contact us at (619) 485-6476 to discuss your relocation plans.
The Embry Family Law P.C. Team
Ben E. Embry

Founding Attorney

Nicholas Montano

Senior Paralegal/Office Manager

Shyanne Mortimer

Lead Litigation Paralegal

Daniel Ledesma

Legal Assistant

Gabriele Finley

Litigation Paralegal

Carmen Caserta

Associate Attorney