San Diego Child Support Lawyer
Legal Representation for Child Support Requests & Modifications From an Experienced San Diego, CA Attorney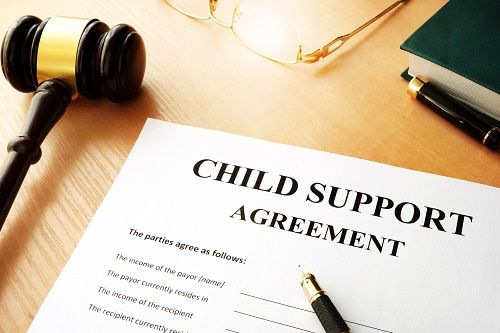 Under California law, all parents have a duty to provide financial support for their children. Either parent may request child support. This issue is often addressed during the divorce process, but support may be requested at any time when parents are not married.
Because each situation is unique, it can be helpful to seek the advice of an experienced San Diego child support lawyer. At Embry Family Law P.C., we make sure our clients are receiving or paying the appropriate amount of support.
If you have questions about child support, contact our child support lawyer in San Diego for a consultation.
How is Child Support Calculated in California?
California has specific guidelines for child support. These guidelines use a formula to calculate support payments, which considers:
The number of children
The custody arrangement
Healthcare costs
Education costs
Childcare expenses
In most situations, the amount shown in the guideline formula is presumed to be correct. The court may deviate from the guideline but will generally only do so in unique cases.
What Is Included in Child Support in California?
Child support payments should cover food, clothing, housing, education and other essentials. Other expenses can be ordered by the judge or agreed to by the parents, such as:
Childcare;
Medical bills;
Travel costs for visitation; and
Extracurricular activities.
Can Parents Agree To No Child Support in California?
Under California Family Code, if the court orders one or both parents to contribute to child support, the parents legally cannot refuse these orders. Since financial support is integral to taking care of the child, waiving child support is considered to be against the child's best interests.
Modifying & Ending Support Payments
Child support payments generally continue until the child reaches the age of 18, or 19 if the child has not graduated from high school. The amount of child support awarded may not be appropriate in the future. If there is a change of circumstances, the court may modify the original order by either increasing or decreasing the payment amounts.
Child support may be modified if one party has experienced a significant change, such as:
Job loss
Promotion
Change in income
Severe illness or injury
Loss of a loved one
Relocation
Can a Lawyer Help Reduce a Child Support Order?
Before you file a modification request for adjustment on a custody agreement, your attorney will need any additional evidence including:
Tax returns
Pay stubs
Bank statements
Letter of employment termination
Other financial information that may be relevant
It is recommended to hire a child support lawyer in San Diego for guidance on a motion to modify request. Our San Diego child support attorney has the legal knowledge and experience necessary to ensure that child support is correctly calculated, that all special circumstances have been considered, and that you are paying or receiving the right amount of support. When circumstances change, our California child support lawyer can help you request a modification.
Please contact us at (619) 485-6476 to learn how California child support law applies to your situation.
The Embry Family Law P.C. Team
Ben E. Embry

Founding Attorney

Nicholas Montano

Senior Paralegal/Office Manager

Shyanne Mortimer

Lead Litigation Paralegal

Daniel Ledesma

Legal Assistant

Gabriele Finley

Litigation Paralegal

Carmen Caserta

Associate Attorney