San Diego Restraining Order Attorney
Securing Your Safety & Advocating for Your Interests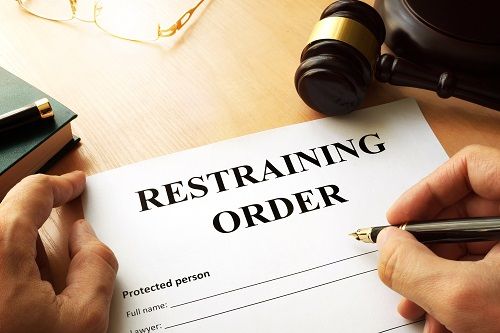 Restraining orders are intended to protect an individual from harassment or violence. In family law situations, a restraining order can prevent violence from escalating and possibly resulting in assault. If you need help with a difficult situation involving domestic violence, consult with our trusted restraining order lawyer in San Diego. At Embry Family Law P.C., we are committed to protecting you and your loved ones.
Contact us now to learn more about how we can help protect you during an initial consultation.
Each case is unique, so it is best to speak directly with a lawyer about your situation. Contact us for a consultation.
When Courts Issue Restraining Orders
Generally, a restraining order will only be issued when there is proven harassment, threats against you and your children, or a history of domestic abuse. Courts in California may issue different types of restraining orders depending on the specifics of the situation. A knowledgeable domestic violence attorney can explain each type of restraining order and help you determine which is most appropriate for your situation.
California courts offer:
Emergency Protective Orders (EPO)
Domestic Violence Temporary Restraining Orders (TRO)
Civil Harassment Restraining Orders
Criminal Protective Orders
We will make sure the necessary documentation is filed with the evidence needed to obtain the proper restraining order for your situation. When a judge orders a restraining order and the named individual fails to comply, that party may face legal penalties.
What Do Restraining Orders Do?
A restraining order can order a restrained person to:
Not contact or go near you or your children
Avoid your work, your home, or your children's school
Move out of your house
Not possess a gun
Follow custody and visitation orders
Release/return certain property
Not make changes to insurance policies
Once a restraining order has been issued by the court, it is entered into a statewide computer system that all law enforcement has access to.
Don't Wait to Get Legal Advice
Restraining order cases move relatively quickly, so make sure you have an experienced restraining order attorney in San Diego to answer your questions and guide you through the process. Typically, a hearing will be held within two to four weeks, as having a restraining order in place may affect the rights of one party. We offer consultations, either in person or by telephone, so you can learn how a restraining order may affect your situation.
Please contact us to arrange a consultation.
The Embry Family Law P.C. Team
Ben E. Embry

Founding Attorney

Nicholas Montano

Senior Paralegal/Office Manager

Shyanne Mortimer

Lead Litigation Paralegal

Daniel Ledesma

Legal Assistant

Gabriele Finley

Litigation Paralegal

Carmen Caserta

Associate Attorney