San Diego Premarital Agreement Attorney
Ensuring Your Agreement Complies with the Law
A premarital or prenuptial agreement is a legal document that spells out the property rights of each spouse in the event of divorce or death. Whether you are considering entering into an agreement or have been asked to sign a prenuptial agreement, it is important to work with an attorney looking out for your best interests. If you are looking for a knowledgeable premarital agreement lawyer in San Diego, choose Embry Family Law P.C.
Learn more about prenuptial agreements in a consultation. Contact us to schedule an appointment.
The Benefits of Premarital Planning
Prenuptial agreements may have originally been used by the very wealthy, but this is no longer the case. Today, premarital agreements are increasingly being used by people of much more modest means.
Prenuptial agreements are often drafted:
By those with prior marriages and children from previous relationships
By the recipients of large inheritances or trust funds
For business-related reasons
Crafting a Legal Premarital Agreement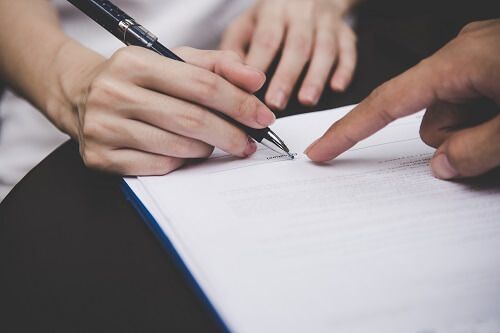 Premarital agreements generally address property rights, including jointly owned property and separate property. The agreement should contain details about how the property will be divided in the event of divorce.
Ensuring You Meet the Legal Requirements
In most cases, courts will uphold agreements as long as the terms are not in violation of the law or public policy. An experienced premarital agreement attorney in San Diego can help ensure that your agreement meets all legal requirements.
For a prenuptial agreement to be valid:
It must be in writing
It must be signed by both parties voluntarily
Both spouses must have full knowledge and understanding of the terms
In addition, each spouse must be represented by his or her own attorney. This is important because having your own lawyer gives you someone to look out for your interests and advocate on your behalf. Hire an attorney with extensive knowledge of divorce and family law to explain the terms and obligations of the agreement so that you understand what you are signing.
Please contact Embry Family Law P.C. at (619) 485-6476 for help crafting or reviewing a prenuptial agreement in San Diego.
The Embry Family Law P.C. Team
Ben E. Embry

Founding Attorney

Cecelia Reynoso

Family Law Associate Attorney

Nicholas Montano

Senior Paralegal/Office Manager

Shyanne Mortimer

Litigation Paralegal

Daniel Ledesma

Legal Assistant