Spousal Support Attorney in San Diego
Reliable Legal Guidance for Alimony and Spousal Support Agreements in San Diego, CA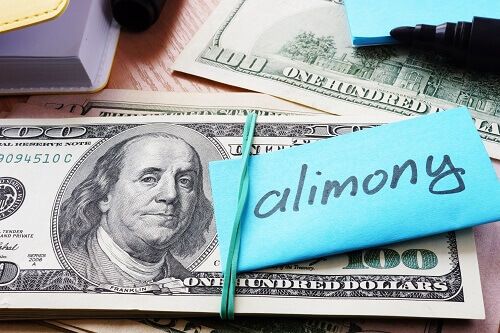 Spousal support, also known as alimony, is often an issue when one spouse earns significantly more money than the other. Spousal support may be ordered to help the lower-earning spouse become self-supporting.
At Embry Family Law P.C., our spousal support attorney in San Diego can answer your questions and guide you through the process. Whether you are seeking alimony or disputing the amount of alimony you are being asked to pay, we have your best interests at heart.
If you are seeking spousal support or disputing the amount of a spousal support payment, please contact our San Diego spousal support lawyer at (619) 485-6476 to schedule a consultation today.
How is Spousal Support Calculated in California?
Alimony is not awarded in every situation but can be requested by either spouse. Courts have great discretion when awarding alimony and will consider numerous factors when calculating payments.
When establishing spousal support, the court may consider:
Earning capacity of each party
Duration of the marriage
Assets and financial obligations
Age and health of each spouse
Ability of supporting spouse to pay
Needs based on marital standard of living
Documented evidence of domestic violence
What the supported spouse would need to attain the skills required for gainful employment
The extent to which one spouse's earning capacity was impaired because of long periods of unemployment that were devoted to raising children or completing domestic duties
Is Spousal Support Required in CA?
No, alimony payments are not required in the state of California. The judge may order spousal support if one party make significantly more than the other. The supported spouse should still try to make every effort to support themselves, by means of continuing education or gaining certificates for gainful employment. This is not always possible, so the CA family courts proceed on a case by case basis.
How Long Does Alimony Last?
The length of the marriage is the primary factor in the length of time that a spouse will receive support. Spousal support is usually awarded for a certain amount of time in cases where the marriage lasted fewer than 10 years. When a marriage lasts more than 10 years, the court may award support for an indefinite period of time. In longer marriages, the burden of proof is often on the spouse paying alimony to show that spousal support is no longer necessary.
Discuss Your Alimony Matter with an Experienced San Diego Spousal Support Lawyer
Spousal support can have a huge impact on your ability to move on after your divorce. Whether the issue is that you need to order alimony payments or you need to contest a spousal support order that is too high, our San Diego spousal support attorney is by your side in and outside of the courtroom. Call our firm today to learn more about your options.
To discuss your spousal support concerns with our San Diego alimony attorney, contact us online or call our firm at (619) 485-6476 today.
The Embry Family Law P.C. Team
Ben E. Embry

Founding Attorney

Cecelia Reynoso

Family Law Associate Attorney

Nicholas Montano

Senior Paralegal/Office Manager

Shyanne Mortimer

Litigation Paralegal

Daniel Ledesma

Legal Assistant