San Diego Legal Separation Lawyer
An Alternative to Divorce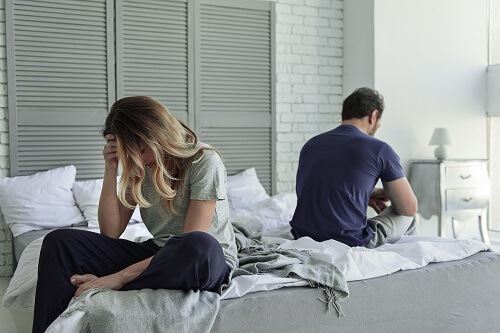 A legal separation is a way to separate without ending a marriage. People choose this route for many different reasons. The couple may be ready to live apart, but not ready for the finality of divorce. In other cases, there are religious or practical reasons, such as maintaining health insurance.
Regardless of your reasons for exploring this alternative to divorce, it is helpful to consult with a knowledgeable legal separation attorney in San Diego. Embry Family Law P.C. guides clients through the process and helps them find the right solutions to their unique cases.
Contact us to learn more about the legal separation process in a consultation.
The Legal Separation Process
Although legal separation is different from divorce, the process is similar. You will need to complete certain steps, including filing a petition for legal separation. You will also need to reach an agreement with your spouse regarding important issues, such as child custody and property division. The court will grant a final judgment for the separation.
How Long Does Legal Separation Take in California?
Unlike divorce, the date of separation takes effect immediately. However, the final judgment can take longer if both parties are unable to reach a mutual agreement regarding dividing community assets and debts.
Contact our San Diego legal separation lawyers to learn more about the process.
Separation Agreement
A separation agreement is different from the process of legal separation. It is possible to enter into an agreement without going through an official legal separation. The separation agreement addresses the common issues that will arise during the separation period.
Issues addressed in a separation agreement include:
The time children will spend with each parent
How living expenses will be paid
How assets will be managed
Property division
Benefits of Legal Separation in California
While couples that are legally separated are still married, they do have the benefit of enforceable court orders that can separate finances and direct custody. Additionally, separated couples may be able to retain marital benefits, such as:
Tax Deductions
Health Insurance
Life Insurance
Additionally, legal separation keeps the possibility of reconciliation alive – many couples seek marriage counseling during their legal separation.
Our San Diego separation attorney helps clients negotiate and craft legal separation agreements with ease. We have our clients' best interests at heart and advocate for them emphatically.
If you are contemplating legal separation, contact us to schedule a consultation.
The Embry Family Law P.C. Team
Ben E. Embry

Founding Attorney

Nicholas Montano

Senior Paralegal/Office Manager

Shyanne Mortimer

Lead Litigation Paralegal

Daniel Ledesma

Legal Assistant

Gabriele Finley

Litigation Paralegal

Carmen Caserta

Associate Attorney