When a couple gets divorced, California courts mandate that certain personal, legal, and financial matters be resolved. Arguably, the most significant concern adjudicating bodies express regards the well-being of the parting spouse's minor children.

Such legal entities wish to ensure children are well provided for. In many instances, the parent not holding physical custody of the youths in question will be required to remit child support payments to the one who does. Numerous factors enter into how much child support one parent might be required to pay. Once an amount is established, the court certifies this order as part of a final divorce decree.

Occasionally, however, circumstances might develop necessitating the remitting parent to request a modification in child support. Embry Family Law, which serves the residents of San Diego and surrounding areas, invites our current and prospective clients to read the following guide discussing the child support modification process.
The Application Process
The remitting parent cannot simply decide to render any adjustments on their own accord. Said parties must author a written appeal to the court that handed down the initial ruling requesting specific modifications. Additionally, the applicant must demonstrate that a discernible life change occurred warranting the alteration. Amendments might be awarded on the basis of:
The income of one or both parents changing for the better or worse
Either parent experiencing a systemic or mental health issue
Either parent losing their job
A major change in the amount of time the children in question spend with each parent
Emerging health or injury concerns experienced by the youths in question
The preceding factors are amongst the most common precipitating issues. That said, every case is different and other concerns might play into an adjudicating body's final renderings.
Being Awarded a Modification
In instances where both parents amicably agree to specific modifications, a court is likely to expeditiously approve said application provided the application contains a detailed account of the underlying reason, evidence supporting such claims, and is endorsed by both parties.

When respective parties cannot agree, the applicant must bring their concerns before the court and said the adjudicating body will offer a decision based upon the facts as presented and after hearing each disputant's argument.
Contact Us Today
Potential clients who believe they might need to request a modification to a child support order are encouraged to contact us. We can review the case and offer suggestions on the most appropriate next steps.
Further information about our firm can be found by visiting us online or calling us today at (619) 485-6476.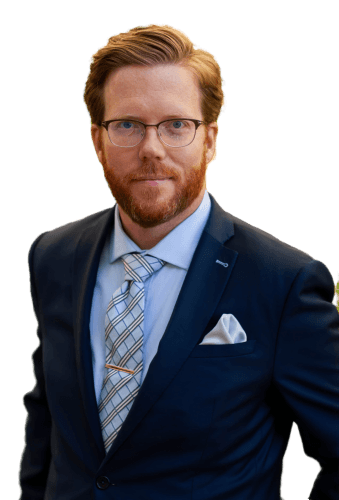 About the Author
Attorney Ben E. Embry, the founder of Embry Family Law, is highly experienced in handling the difficult details that a complex divorce can take. When it comes to discussions about your mutual children, tensions can be especially high. In your time of need, you can count on him to offer sincere guidance and powerful advocacy. His motivation comes from the fact that he has faced personal heartache resulting from the loss of a friend and business partner. There are numerous forms of heart break, and he can empathize with your personal situation.
When not fighting for the rights of others like you, Ben is with his wife, Torrey, and their three kids: Riley, Ronnie, and Reesey.